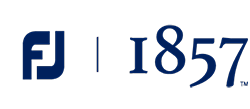 CELEBRATING THE MODERN GOLF LIFESTYLE
Footwear and apparel showcasing the casual
elegance of the golf lifestyle.
2020 FALL COLLECTION
The Fall Collection showcases versatile seasonal styles that embody the modern golf lifestyle on and off the golf course.
WHAT IS FJ 1857?
The FJ 1857 Collection is carefully crafted by the finest shoemakers in the world, painstakingly executing over 150 steps to produce the highest quality footwear for the most discerning golf enthusiast.